Pelosi In Grave Jeopardy, 20 Top Democrats Getting Ready To Abandon Her..
Democrats love a liar, and Nancy Pelosi is certainly one of their most loved.
However, we have seen countless times where there is a group of people not known for their tact and compassion that will stop someone in their group and say that they have gone too far.
It's the reason that they house child predators in a separate part of prisons than other criminals, it's because even murderers consider them to be lower than dirt and will go after them at a moment's notice.
Is there a Democrat more out-of-touch than Nancy Pelosi?
The aging lawmaker has done little to improve our country. Like most liberals, she gets by thanks to identity politics and running in a deeply liberal district of California.
But when weighing her merits, there is little to show for her many years in D.C.
In recent years, Pelosi has become the face of the resistance. You know, the bitter and pathetic liberals who obstruct every important move this country needs.
She refuses to work with the president and our GOP lawmakers; not to mention her frequent gaffes, brought on by—let's face it—advanced old age.
Now it looks like Democrats, desperate for a win, are starting to abandon the old warhorse.
From Free Beacon: "At least 20 Democrats mounting bids for the House of Representatives in November have publicly said they won't support Rep. Nancy Pelosi (D., Calif.) for Speaker of the House.
However, should her party win the majority, she will have to deal with the possibility of a flood of freshmen Democratic congressmen who have promised not to back her, Politico reports.
Pelosi is one of the country's most unpopular politicians and has proved an effective bogeyman for Republicans to hang around Democrats in local races.
The sentiments against Pelosi could imperil her bid to again take the gavel if Democrats win back the majority but she loses too many votes to get the requisite 218-vote majority she needs. Many of them are in key swing districts Democrats must win in order to win back the House."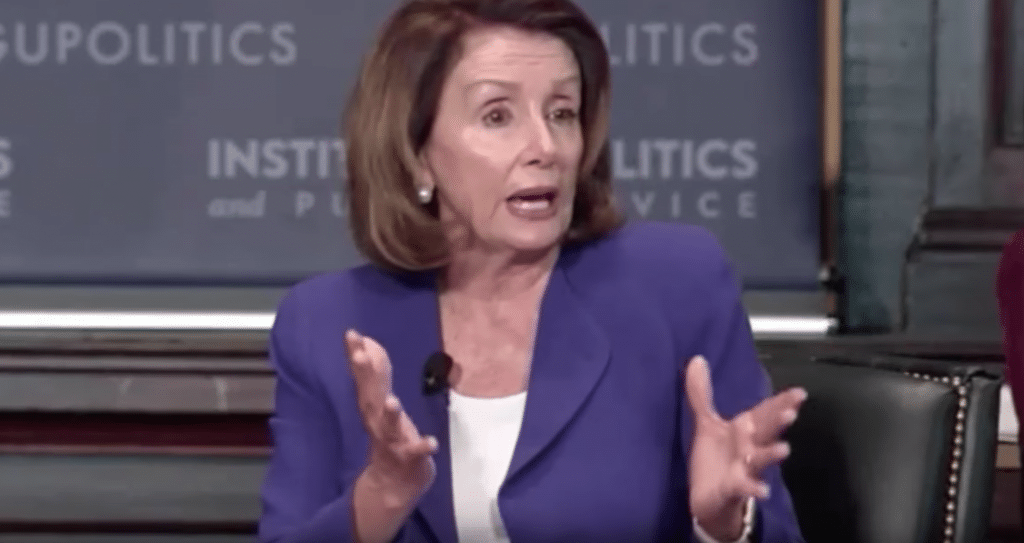 That's a pretty big "If" when it comes to Democrats taking back the House. Much like in 2016, they are predicting a win they are far from achieving.
We know the Democrats have no platform; outside of attacking Donald Trump, of course. They will have a hard time convincing voters, after two years of doing nothing.
But even if they do manage to get a few more seats, Pelosi is clearly not the person to lead them. Newcomers, desperate for a win, seem to be warming to Trump. They are far from supporters, but Democrats in states Trump carried know the score.
They need to appear to be at least open to the president if they want to win. And that's not going to happen if they support the stubborn Pelosi—who continues to obstruct.